We've made your world easier. Windsor's double hung and glide-by windows are not only an attractive addition to a home, they are extremely easy to maintain. The sash on the double hung easily tilts in and removes for easy cleaning. Our unique locking shoe balance system also allows you to effortlessly replace or remove individual sashes. Clad units come with heavy-duty .050 extruded aluminum cladding that resists the elements.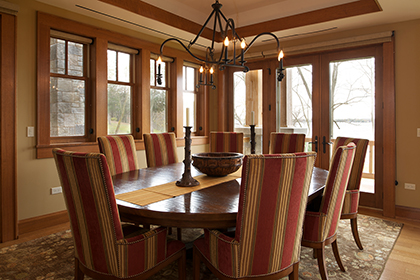 Warmth and beauty of Clear Select Pine, Natural Alder or Douglas Fir interior; can be painted or stained
Clad units offer a strong, durable extruded aluminum exterior sash and frame for low maintenance
EZ Tilt sash with compression jambliner for easy cleaning and sash removal (double hung only)
Recessed lock and keeper for a sleek appearance
Block and tackle balance system for easy removal and sash operation
Available as a Revive sash replacement kit, which allows you to easily update your windows while keeping existing interior trim and plaster in place (excludes exterior trim and screen options)
Concealed jambliner option available, for details click here. (Excludes Revive sash replacement kit and Legend HBR)
Glide-by products are only available in white, ivory, tan, bronze, cinnamon, hunter green and black color options
Exterior-applied screens come with screen frames matching the clad color of the unit
Interior and exterior grilles may be paired in a variety of combinations. However, some combinations are not available in every product.