We've made your world easier. Windsor's double hung windows are not only an attractive addition to a home, they are extremely easy to maintain. The sash on the double hung easily tilts in and removes for easy cleaning. Our unique locking shoe balance system also allows you to effortlessly replace or remove individual sashes. Primed units feature parts made of revolutionary composite cellular PVC exterior that resists the elements.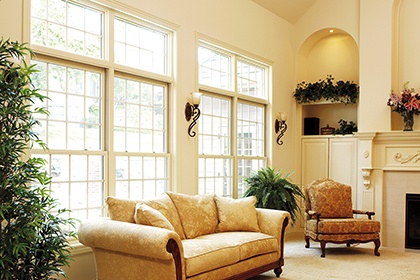 EZ Tilt sash with compression jambliner for easy cleaning and sash removal

Recessed lock and keeper for a sleek appearance
Block and tackle balance system for easy removal and sash operation
Available as a Revive sash replacement kit which allows you to easily update your windows while keeping existing interior trim and plaster in place (excludes exterior trim and screen options)


Interior and exterior grilles may be paired in a variety of combinations. However, some combinations are not available in every product.




CPVC may be painted. However, the color must have an LRV rating of 50 or greater (no dark colors).