Add additional flair to a home with Windsor's unique line of direct set fixed units. You don't have to settle for traditional windows or standard doorways – you can be creative, thanks to Windsor's ability to produce a wide variety of fixed unit shapes and sizes. Choose from radius, segtop, transoms and special shapes. Or, have your fixed unit windows completely customized and built to order.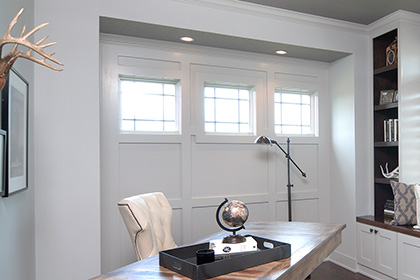 Custom shapes available, including half rounds, quarter rounds, segment tops, trapezoids, triangles, pentoids and more


Interior and exterior grilles may be paired in a variety of combinations. However, some combinations are not available in every product.




CPVC may be painted. However, the color must have an LRV rating of 50 or greater (no dark colors).